Express Scrub
Accréditations: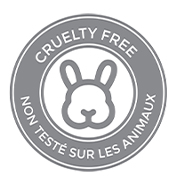 ,
,
Key ingredients: Rosemary water, fennel oil
Skin type:
Acneic
,
Dehydrated
,
Oily
,
Mature
,
Mixed
,
Normal
,
Dry
,
Sensitive
,
All skin types
Brings back suppleness , oxygenates the skin, improves the skin texture & stimulates skin cell renewal.
A rich and onctuous formula soft on the skin. Its natural ingredients such as magnesium carbonate, rosemary and cucumber oil are found in nature and are perfectly used to unclog dead skins and revive dull skin. has been developed to be used often. Our EXPRESS SCRUB concoction was developed to be used as often as 2-3 times a week.
USE: Apply small amounts, on clean and humid skin by doing small circular movements. After a few minutes, clean the face with a hot and humid towel.
Use up to 3 times a week.
We recommend also
Subscribe to our newsletter !
Be the first to have access to student care appointments and to benefit from our promotions!
In addition, by registering, you will get a 25% discount on your next order!