Cleaning Emulsion
Accréditations: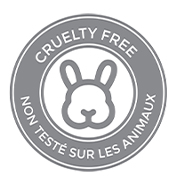 ,
,
Key ingredients: Aqua, emulsifying wax NF, propylene glycol, stearic acid, benzyl alcohol, ethylhexyglycerine, tocopherol, allantoin.
Skin type:
Acneic
,
Dehydrated
,
Oily
,
Mature
,
Mixed
,
Normal
,
Dry
,
Sensitive
,
All skin types
Targets the appearance of the complexion, texture, dull skin and irregularities. Purifies the skin, makes it soft and clean.
The Edith Serei Cleansing Emulsion deeply cleanses the skin and effectively removes makeup without leaving any film or residue.
USE: Use on a cotton pad, without water, and massage delicately with your fingers. Rinse with water. Apply the Edith Serei freshening toner followed by a moisturizing cream.
We recommend also
Subscribe to our newsletter !
Be the first to have access to student care appointments and to benefit from our promotions!
In addition, by registering, you will get a 25% discount on your next order!