Chemical Peel 10%
Accréditations: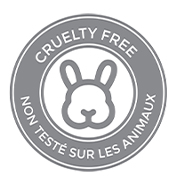 ,
,
,
Key ingredients: Blueberry, orange and lemon extract. Cane sugar extract.
Skin type:
All skin types
A gel base fragrance free product, made of glycolic & lactic acids that expfoliate the skin and rejuvenate the natural glow.
The Edith Serei Chemical Peel 10% exfoliates and purifies the skin without being abrasive.
USE: Apply a very thin coat right after cleansing the face and neck. Leave 2 to 5 minutes until a tingling feeling (maximum 5 minutes). Rince throughout with lukewarm water to neutralize the acids.
We recommend also
Stay up to date with our latest trends!
Sign up to take advantage of promotional offers on our products.
Be the first to know about our new products and more!