Chemical Peel 10%
Accréditations: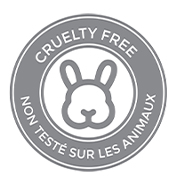 ,
,
,
Key ingredients: Blueberry, orange and lemon extract. Cane sugar extract.
Skin type:
All skin types
A gel base fragrance free product, made of glycolic & lactic acids that expfoliate the skin and rejuvenate the natural glow.
The Edith Serei Chemical Peel 10% exfoliates and purifies the skin without being abrasive.
USE: Apply a very thin coat right after cleansing the face and neck. Leave 2 to 5 minutes until a tingling feeling (maximum 5 minutes). Rince throughout with lukewarm water to neutralize the acids.
We recommend also
Subscribe to our newsletter !
Be the first to have access to student care appointments and to benefit from our promotions!
In addition, by registering, you will get a 25% discount on your next order!